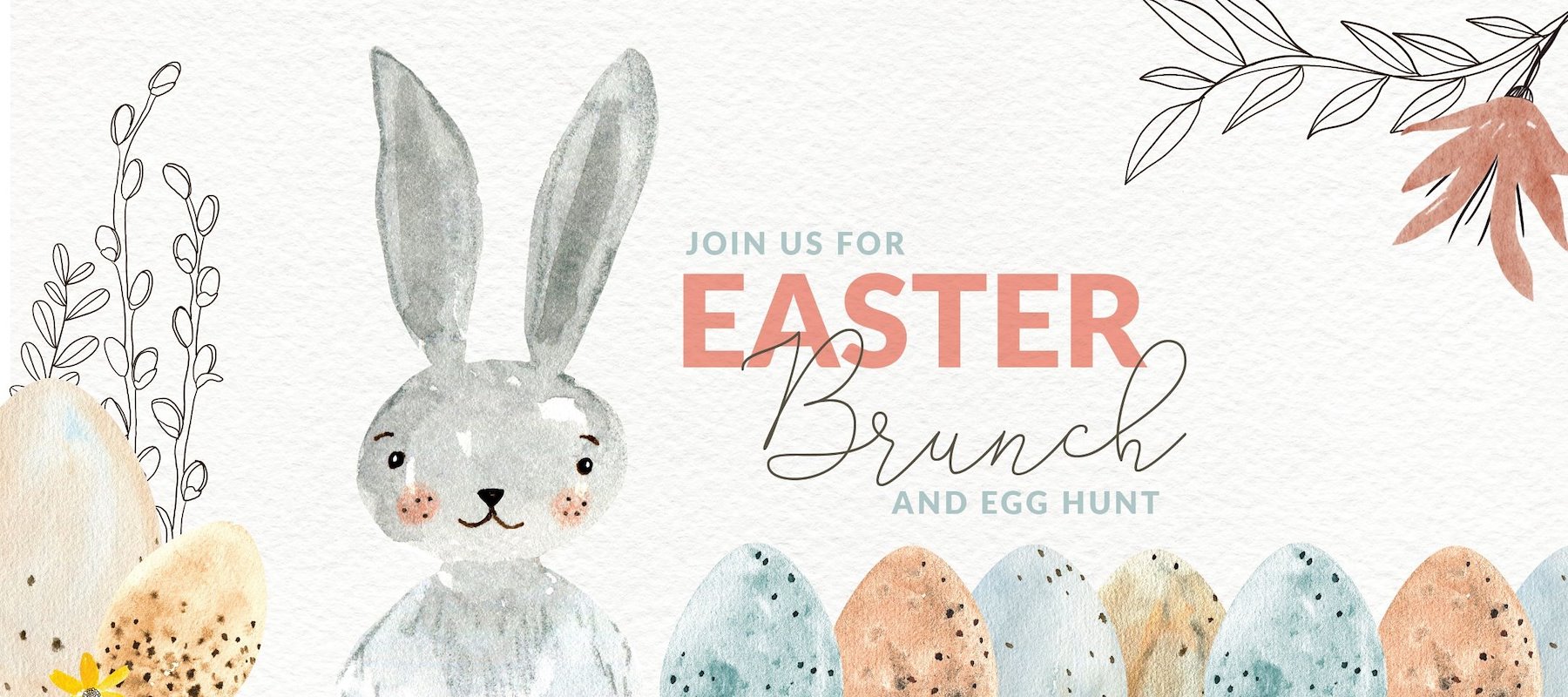 Easter Brunch
Easter Brunch Buffet
Portola Hotel & Spa's Spectacular Easter Celebration
Sunday, April 9, 2023 from 10am to 2pm
Join us on Easter Sunday inside the Portola Hotel & Spa for a spectacular Easter brunch celebration. Indulge in a lavish brunch buffet featuring holiday favorites like Cinnamon Swirl French Toast Bake, Wild King Salmon, Maple Glazed Pit Ham, Apple Crisp and so much more.
Portola's annual Easter celebration in the hotel's grand ballroom will include an Easter Egg Hunt for the kids at 10am and noon, a visit from the Easter Bunny, and live music with Dave Conley on piano.
Easter Brunch Buffet Menu
The Menu
Traditional Breakfast
Traditional Eggs Benedict with Canadian Bacon
Cinnamon Swirl French Toast Bake with Sabayon & Fresh Spring Berries
Corralitos Breakfast Sausages & Applewood Smoked Bacon
Displays
Smoked Salmon Display with Capers, Sliced Tomatoes, Red Onion, Bagels & Spreads
Peel & Eat Shrimp
Togarashi Ahi Tuna with Wakame, Daikon & Sesame Dipping Sauce
California Cheeses & Cured Meats with Crusty Baguettes & Crackers
Primavera Butter Lettuce & Treviso with Spiced Pecans, Cranberries, Goat Cheese & Creamy Sherry Dressing
Coke Farm Asparagus with Soft Cooked Farm Eggs, Crispy Shallots & Red Wine Vinaigrette
Wild King Salmon with Sweet Pea's & Wild Mushrooms
Cheese Tortellini with Roasted Peppers, Parmesan in a Creamy Pesto Sauce
Potato Au Gratin
Sauté of Organic Spring Vegetables
Artisan Breads, Honey-Butter & Tapenade
Carving Station
Maple Glazed Pit Ham
Harris Ranch Striploin with Boursin Aioli & Brioche Rolls
Kids
Macaroni & Cheese
Grilled Chicken Fingers, Ranch Dressing
Sun Chips
Apple Slices, Grapes & Baby Carrots

Desserts
Marco's Pastries, Scones & Frosted Carrot Muffins
Coke Farm Strawberry Short Cake
Apple Crisp
Truffles, Petit Fours & Holiday Cookies
Reservations & Pricing
Adults $89.95 | Seniors $74.95 (65 or older) | Children $45.95 (ages 12 & under)*
Price excludes 20% gratuity and tax. 20% Service charge for all parties.
Reservations are required. To reserve a table, please call (831) 649-7870 or email [email protected].