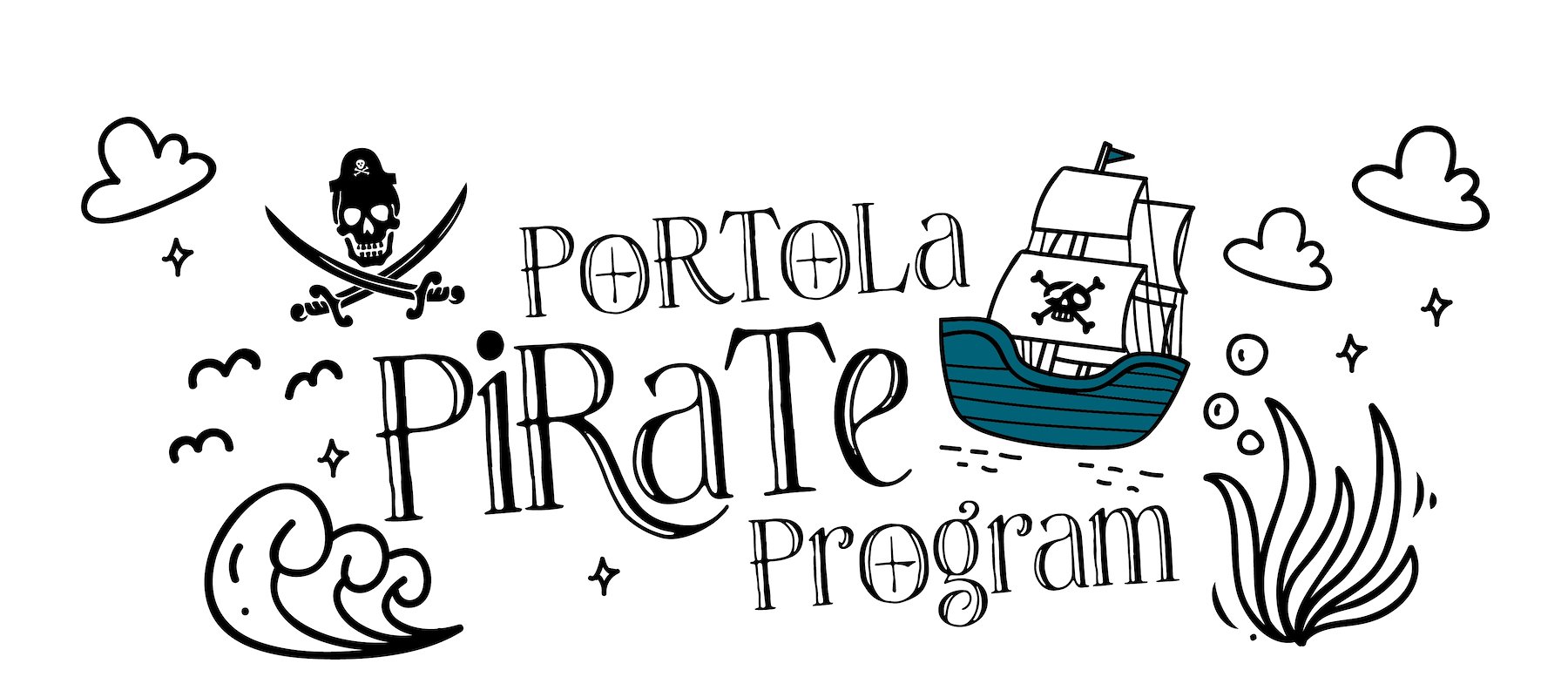 Pirate Program
A Family Hotel in Monterey
Monterey is an incredible family destination with a variety of things to experience with kids. When you stay at Portola Hotel & Spa, you are within minutes of the best kid-friendly attractions, including the Monterey Bay Aquarium and MY Museum. The good times start with Portola's Pirate Program* with engaging activities and entertainment for kids. Our hotel also offers family dining with casual restaurants and special kid's menus.
*The Portola Pirate Program is temporarily suspended.
Pirate Program
The Portola Pirate Program* offers engaging pirate themed activities for kids ages 3 to 12. Our kid-friendly hotel in Monterey has created a fun self-guided treasure hunt around the property, incorporating the rich history of Monterey leading to the discovery of a treasure chest with special treats!
*The Portola Pirate Program is temporarily suspended.
KId's Menus
Kids ages 8 and under can enjoy the Portola Pirate kids menu when dining at our hotel restaurants, Jacks Monterey and Peter B's Brewpub. Both restaurants are approved Blue Zones Project® and feature a variety of menu items including:
Golden Macaaarrroni & Cheese
First Mate's Peanut Butter & Jelly
Portola Pirate Mini Pizza
Captain Bird Chicken Fingers
Pirate Program Perks
Join The Program
Ahoy mateys! Experience the Portola Pirate Program when you stay at our hotel near Fisherman's Wharf. This exclusive children's loyalty program was created for our younger guests to inspire their imagination and enhance your family's Monterey vacation. Register for the program during your next stay to receive special pirate theme inspired perks. Upon each return visit to our family-friendly Monterey hotel, your little crew members will enjoy special activities and surprises as a part of this unique program.
Family Dining in Monterey
JACKS MONTEREY
Jacks is the perfect spot to relax and eat with the kids in Monterey. The lobby restaurant focuses on California cuisine serving breakfast and dinner daily.
PETER B'S BREWPUB
Peter B's Brewpub is a local sports bar and Monterey's original craft brewery. Serving award-winning craft beer brewed here and great food made with locally sourced ingredients, including a kids menu.