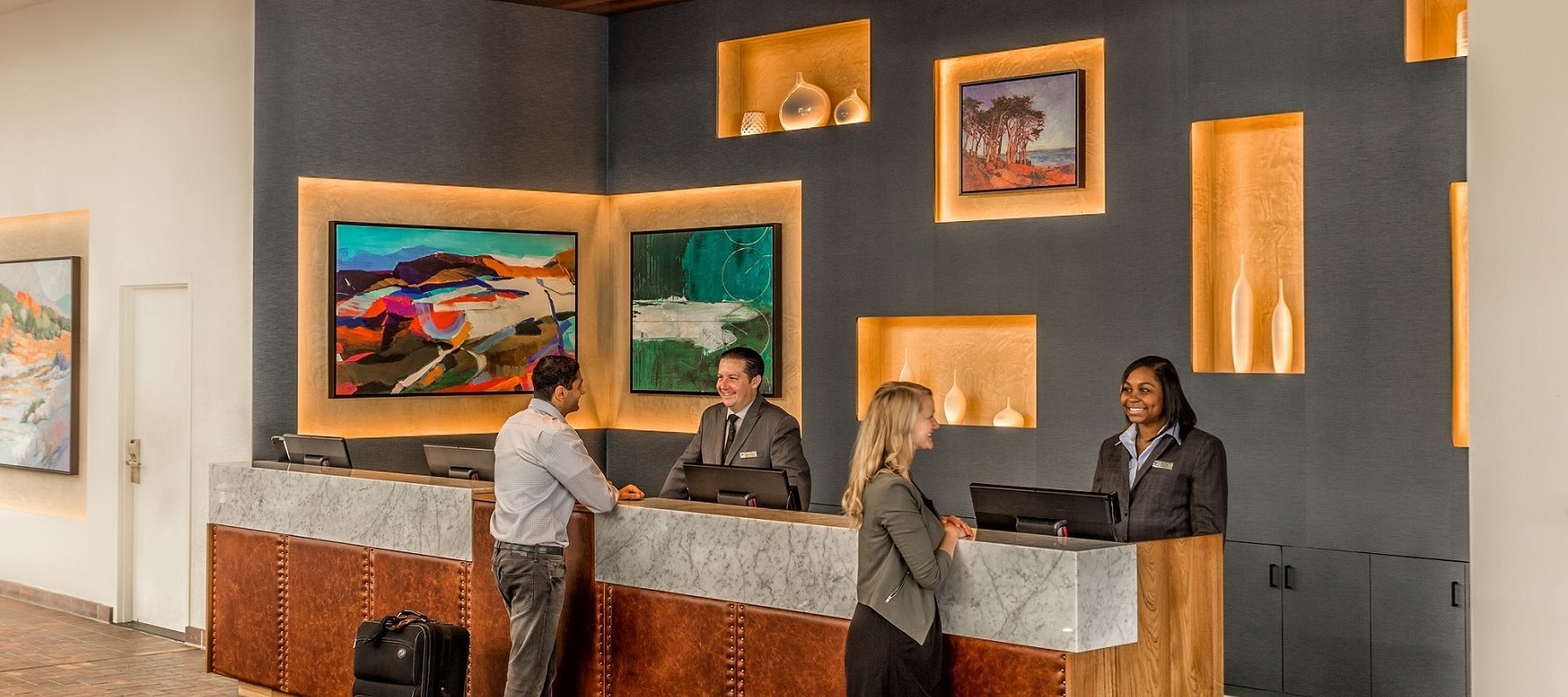 Health & Safety
WE CARE ABOUT YOUR SAFETY
At Portola Hotel & Spa, your well-being is our top priority. Take a break from home with a relaxing stay by knowing that we ensure the safety of our guests and staff.
We continue to closely follow the updated information provided by the Centers for Disease Control and Prevention (CDC) and World Health Organization statements and recommendations about various viruses, including coronavirus (COVID-19). We put our energy and resources towards prioritizing the safety of our guests and staff. Portola Hotel & Spa is ready to welcome you back to Monterey Bay, California.
Our Clean Standards
To enhance safety of our guests and employees, we have implemented the following sanitation and safety protocols based on the most current information for the hospitality industry:
Sanitizing shared equipment and high touch areas (especially in public spaces) on a regular schedule throughout the day. Hand sanitizer stations are available in key areas throughout the hotel, including the hotel main entrances, front desk, and elevator landings
Masks for employees are optional. Masks for employees and guests are available upon request
Each guest room is cleaned with approved disinfectants with special attention to high-touch surfaces, including door handles, light switches, and TV remotes.
All guest rooms are cleaned upon departure
To request a copy of the Portola Hotel's Health and Sanitation Program, send an email to
[email protected]
.
Services & Amenities
At this time, we have a few changes and reminders we would like to share with you to ensure you have a wonderful stay. Please contact the hotel at
(831) 649-4511
or
[email protected]
to connect with a team member about hotel offerings.
Concierge
Concierge services are available Tuesday through Saturday. The Front Desk is available to assist guests with information about the property and the destination, including tips on our favorite Monterey
dining
and
attractions.
Housekeeping
Limited overnight housekeeping services are available upon request. Guests staying three or more nights will receive stayover service on the third day. Contact guest services for any additional towels and amenities you need.
Dining
Jacks Monterey is open for breakfast and dinner daily.
Peter B's Brewpub is open for dinner Thursday through Monday, with two Happy Hours from 4pm to 6pm and 9pm to 10pm.
We have temporarily suspended room service and baking our signature chocolate chip cookie.
Pool & Fitness
The outdoor pool and hot tub are open to overnight and spa guests from 7am to 10pm. The hotel fitness center is open 24 hours a day for all overnight guests.
Spa on the Plaza
Spa on the Plaza is open Wednesday through Monday and closed Tuesday. Please get in touch to book your spa services and treatments.
Valet & Self Parking
The Portola Hotel & Spa at Monterey Bay offers a parking garage for all hotel and spa guests. We offer valet and self parking for your convenience.
Self-Parking: $22 per day*
Valet Parking: $27 per day*
*In and out privileges. Plus applicable taxes. Parking rates are subject to change without notice.
Our Cancellation Policy
Portola Hotel is committed to ensuring our customers experience flexibility during these challenging times. New reservations made through portolahotel.com or directly with the hotel will not be charged a deposit upon booking. Our standard cancellation policy is that a reservation can be cancelled up to 48 hours prior to arrival without penalty.
If you are experiencing high call volumes, please email [email protected] any questions you may have regarding new or confirmed hotel reservations. Please allow 72 hours to receive an email response from our team.
Guests who reserved a room via an online travel agency or other third-party travel professionals need to contact their booking provider for information on their policies.
Group Sales
We are delighted to assist with current bookings and future group business. We will respond to your inquiry as quickly as possible. To contact Group Sales regarding existing bookings, meetings or conferences, please email
[email protected]
.
GBAC STAR™ Facility Accreditation
As part of Portola Hotel & Spa's commitment to health and safety, the hotel worked with the Global Biorisk Advisory Council® (GBAC), to achieve GBAC STAR™ Facility Accreditation, the gold standard for prepared facilities. Under the guidance of GBAC, a Division of ISSA, the worldwide cleaning industry association, Portola Hotel has established and maintained proper cleaning protocols, disinfection techniques, and work practices to combat biohazards and infectious disease. Learn more about GBAC STAR Facility Accreditation at
gbac.org
.