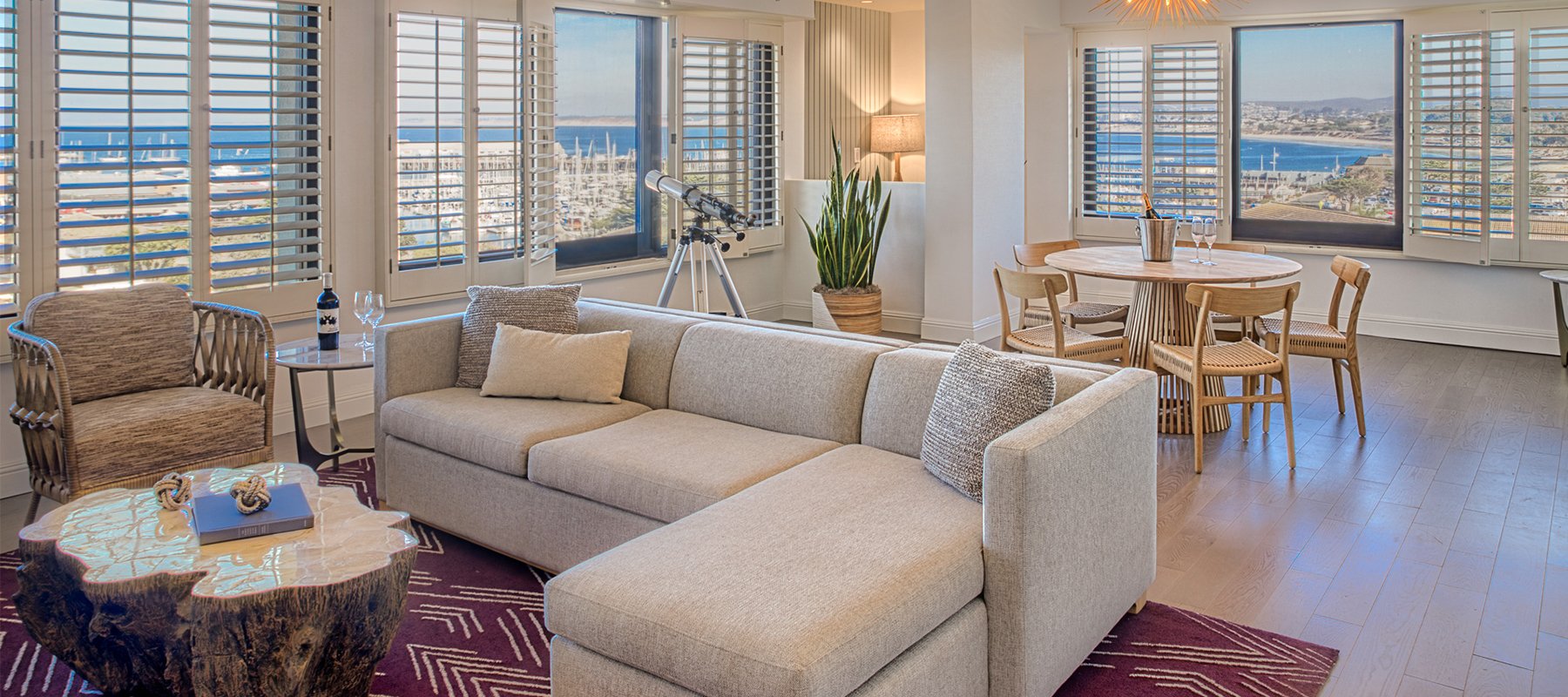 PORTOLA IN THE PRESS
Browse the latest press articles, news, and awards from Portola Hotel & Spa at Monterey Bay. Our hotel is a charming coastal retreat known for its local charm, high-end accommodations, and relaxed atmosphere on the Central California coast. We have also been honored with several awards and accolades including, Condé Nast Travelers Readers Choice Awards, Smart Meetings Smart Stars, Wine Spectator Awards, and more!
For media inquiries or to be added to our Portola press list, email us
[email protected]
.
Set Sail for Adventure: Portola Hotel & Spa Launches Pirate Program for Kids
Wednesday, May 10, 2023
MONTEREY, CA - June1, 2023 - Portola Hotel & Spa, California's premier family-friendly destination, is excited to launch the Portola Pirate Program. Designed for children ages 3 to 12 who are staying at the hotel, this exclusive loyalty program was created to inspire imagination and enhance families' Monterey vacations. Portola invites families to join the adventure, sail the seven seas, search for buried treasure, and explore all the Monterey Peninsula has to offer.
From a treasure hunt to custom activity books and root beer floats, the Portola Pirate Program provides a fun-filled adventure for children. Registration for the new program begins at check-in with the help of our Portola Pirate Crew (our Front Desk team) who will assist young guests in finding a secret pirate password and collecting some loot to begin their journey. All children 8 and under will enjoy a selection of kid-friendly dining options, with special menus at Portola's on-site restaurants, Jacks Monterey and Peter B's Brewpub. The Portola Pirate Kids Menu features a variety of menu items such as Golden Macaaarrroni & Cheese, First Mate's Peanut Butter & Jelly, Portola Pirate Mini Pizza, and Captain Bird Chicken Fingers.
"We are thrilled to offer our young guests a unique and exciting experience with the Portola Pirate Program," said Janine Chicourrat, Managing Director at Portola Hotel & Spa. "We hope that our young adventurers will enjoy their time exploring the Monterey Peninsula with our Pirate Crew and creating unforgettable memories."
Portola Pirates will also receive a custom activity book based on their season of stay, which includes a beach map to explore the coast. Additional seasonal offers could include a treasure map to hidden treasure throughout the hotel, a tasty treat at Jacks Monterey or Peter B's Brewpub, or a secret map of history, activities, and fun like MY Museum.
For more information, please visit portolahotel.com/pirate-program.
---
About the Portola Hotel & Spa
Portola Hotel & Spa is California's premier family-friendly destination offering easy access to Monterey's most popular attractions. Leading the way as the Central Coast's first LEED® Certified hotel, Portola reflects unparalleled modern coastal luxury in downtown Monterey. The AAA Four Diamond hotel is the perfect coastal-inspired escape, featuring 379 guest rooms and suites, and 60,000 square feet of meeting space with the adjacent Monterey Conference Center. The serene environment and pet-friendly accommodations offer several on-site, award-winning amenities including, Spa on the Plaza, an outdoor pool, exceptional dining, a craft brewery, a children's loyalty program, and more.
For more information, please visit portolahotel.com.
MEDIA CONTACT:
Ballantines Public Relations for Portola Hotel & Spa
Trisha Davis
[email protected]